Nightmare Follies, The 7 Nightmare Girls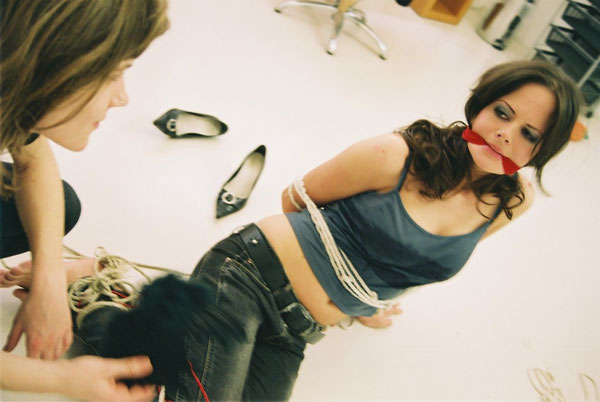 Sandra Luedke, Maja Loom, Micaela Schaefer and Carolin Hasselmann star in
the Unhappy End! movie Last Laugh (2008). A new version has been edited and
is about to be released this year.
The 7 Nightmares Girl 6: Aloha, Satan!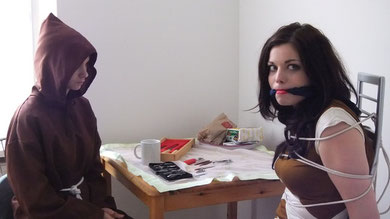 Dina Babajic and Fleur Muro
in the new 7 Nightmares Girl
episode 6: Aloha, Satan!
The episode is shot in Berlin,
Hawaii & Vancouver and is
currently in post.
New Episodes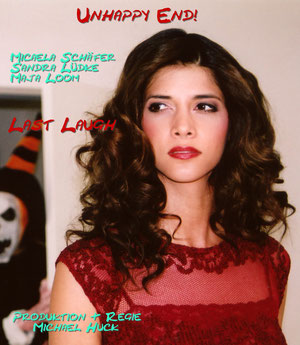 In 2012 we will shoot new episodes including the Nightmare Follies and The 7 Nightmare Girls in Berlin and in Australia. Schedule will be set up in February during Berlin Filmfestival.
There are also some dvd releases of digi-remastered or newly edited older episodes including a 50 minute version with new music of Last Laugh starring German Model Micaela Schäfer.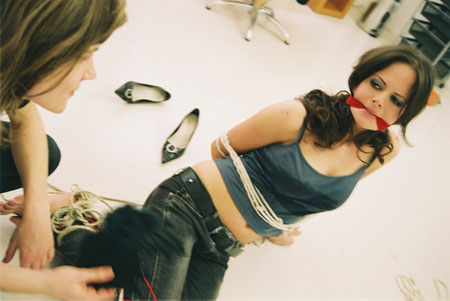 above: scene from Last Laugh movie with Sandra Lüdke and German-Brazilian model Maja.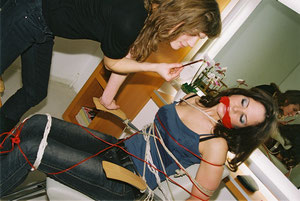 Angela kidnapps and tortures
her former classmates who
once made fun of her. Now,
who´s got the Last Laugh
now?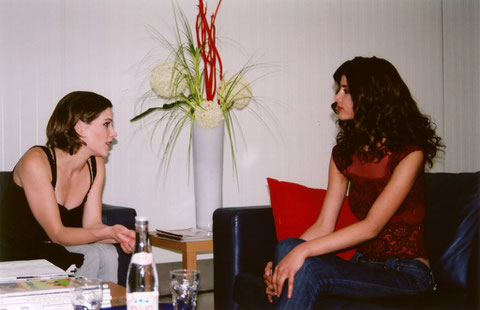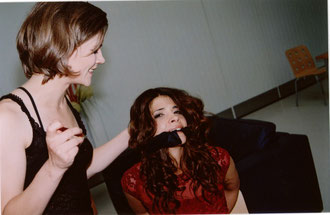 Micaela Schäfer plays one of Angela´s
unhappy victims in this Unhappy End!
movie.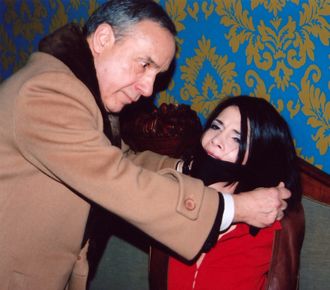 Lloyd Kaufman and Micaela Schäfer
in Episode 2 of The 7 Nightmare Girl
series. New episodes are currently
edited and shot in far away places
like Honolulu and Australia.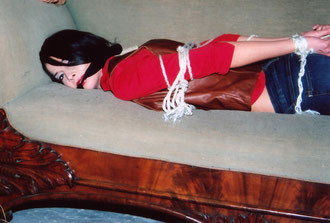 Micaela Schäfer in episode 2.
Micaela plays a young model
who is killed by Amanda´s dad
to save his daughter´s life.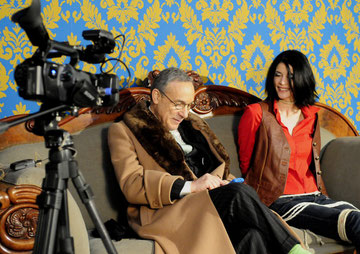 US Super-Producer-Director and Boss
of the legendary Troma Studio re-
hearses a scene with German model
Micaela Schäfer during shooting of
The 7 Nightmare Girl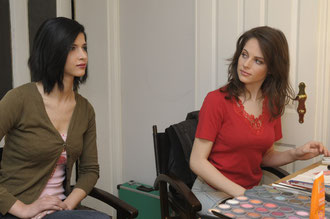 In Nightmare Follie, episode 1 entitled "Stars Will
Perish" Micaela Schäfer and Maja Loom play the
lead parts.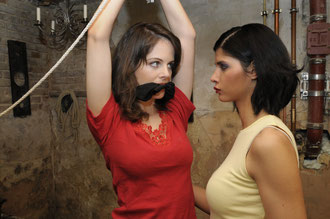 In Stars Will Perish,
Micaela Schäfer played
the evil understudy who
kidnapps the star of a
musical show to take
over her part.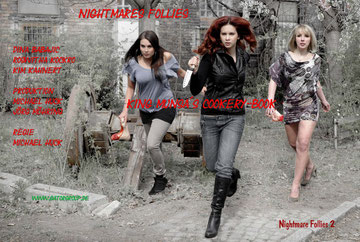 Dina Babajic stars in episode 2
of the series, King Munsa´s
Cookery-Book. King Munsa,
the famous King of Cannibals,
is a truly lovely inspiration for
new dark Nightmare Follies
stories and he soon will be
back!

Terror Stalker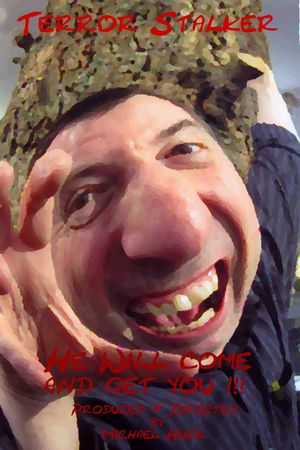 Terror Stalker
is a new project we just have in Pre-Production, it´s a new Unhappy End! movie.
The script is finished and we will start shooting soon in Germany.
This PR shot taken by Christoper Tiede shows director-producer Michael Huck
who actually will NOT play the terror stalker.