The MrAlGator Story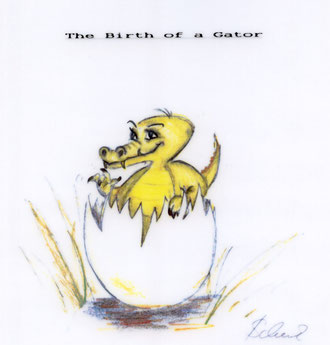 Many years ago I created a comic book character, Mr Al Gator.
Mr Gator is a young alligator living in a swamp in South America.
One day a great philosopher who is disappointed with mankind finds little Mr. Gator and adopts him and the philosopher who is convinced, alligators a better than men teaches him how to become a philosopher-king.
They set up the Mr Gator Company and make millions breeding coackroaches and delivering them to the best restaurants all over the world. With all that cash they buy more and more other companies including newspapers and tv networks and set up a new world wide conglomerate THE GATOR GROUP.
Becoming rich and famous Mr. Gator goes politics and soon overthrows the dictatorship governments in a small South American Dictatorship and becoming the new President of the re-namded state of GATORIA .
As I never finished the story, the comic never has been released.
I even thought of forming an own company of using the Gator Comic as kind of a design,
but as I am far too busy with all the videos this was so far not possible.
Anyway here are some paintings of the comic book story.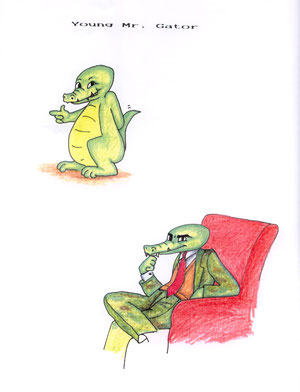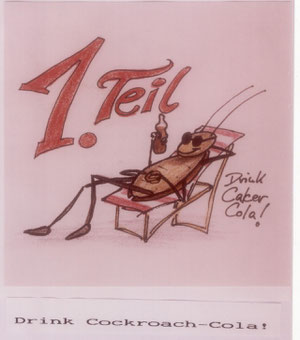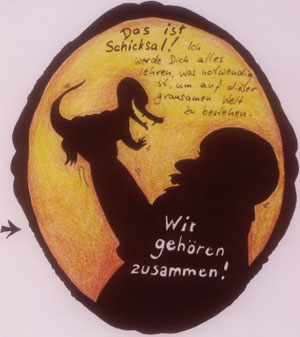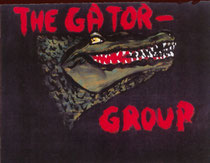 We even created an own logo for Mr. Gator´s conglomerate
which we use ofthen in our pictures if you see film in films.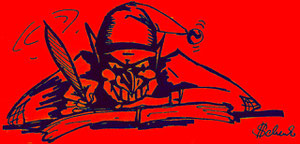 And this one is a very special painting. Artist
I. Schenk draw this one for a horror story and
she told me that´s me and that´s exactly how
I look when I am writing scripts...